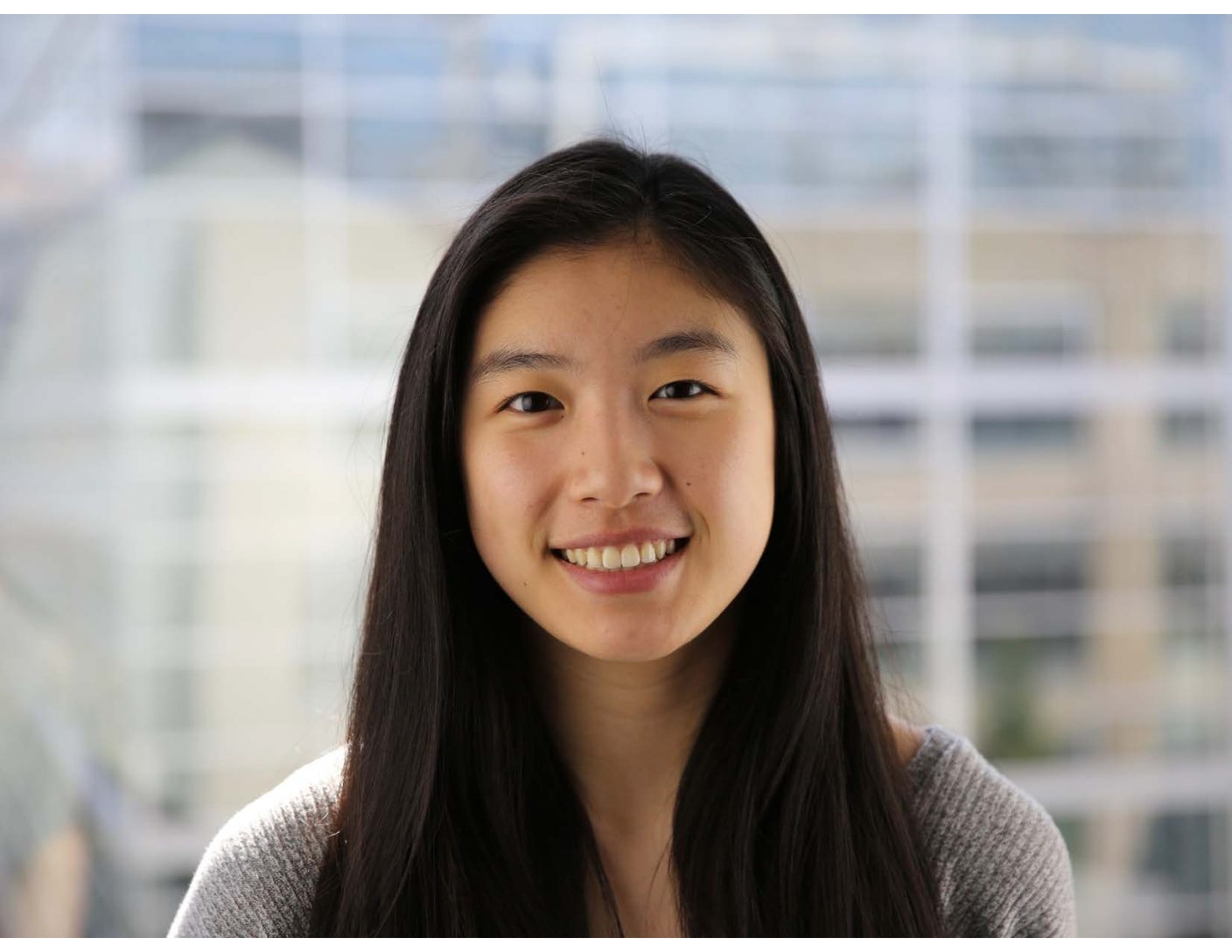 15 Nov

2018 Ambassador: Melinda Guo

Melinda Guo
Bellevue Senior High School
Bellevue, WA

Author of Water Footprints
FUTURE CAREER GOALS
I was previously interested in studying biomedicine and its related fields, but I have now shifted my focus to environmental science after my eye-opening experience at ISB.
DESCRIPTION OF SCHOOL
Bellevue High School is a public high school with approximately 1,500 students. It is known for its many AP classes, including all of the AP science courses (AP Chemistry, AP Biology, AP Environmental Science, and AP Physics). There are also many STEM-related clubs such as HOSA and Science Club.
WHAT ORIGINALLY MADE YOU INTERESTED IN THIS PROJECT?
I took my first biology course in middle school and was intrigued by all the processes that occur invisible to the naked eye. After taking various science courses in high school, I wanted to experience research in a real lab. As I was browsing through the various research projects at the Institute of Systems Biology, I stumbled upon Project Feed 1010. I had never heard of aquaponics before, but the science behind it was fascinating. Not only that, but they have the potential to bring about so many positive impacts, and it was a project I wanted to support and learn more about.
WHY DO YOU WANT TO BRING THIS PROJECT TO YOUR SCHOOL/COMMUNITY? WHAT ARE YOUR OBJECTIVES?
Many students at my school tend to overlook environmental issues and don't understand the true impact their daily actions have on their environment, especially when it comes to the food we eat.  Aquaponics systems are an interesting way to learn about and support sustainable agriculture, and I hope it will cause people to reevaluate their daily actions.
WHAT CURRENT CLUBS ARE AVAILABLE? WHAT TEACHERS / COURSES COULD INTEGRATE THIS PROJECT?
Possible teachers that could integrate this project include the AP Environmental Science, Chemistry, and Biology teachers. Possible clubs at my school that could partake in spreading awareness of this project include Earthbound Club and Science Club.
WHAT IS YOUR PLAN?
This coming school year, I hope to create a week-long post-AP curriculum surrounding sustainability in agriculture and food insecurity and pilot it at my school in various science classrooms such as AP Biology, AP Chemistry,  and AP Environmental Science.
Starting August, I would like to set up a meeting with the various science teachers at my school to discuss the adoption of the post-AP curriculum. In September, I hope to meet with school administration to discuss the possibility of setting up aquaponic or hydroponic systems at the school, in classrooms and hallways.
Throughout the school year, I will work to personalize the curriculum for each teacher, meeting with them periodically to gain insight and feedback on the lesson plans. I will also help with the logistics, such as funding for various classroom activities. By the end of AP season, the curriculum will be finished and given to teachers to teach to their classes.
WHAT CHALLENGES DO YOU THINK YOU WILL FACE IN GETTING THIS PROJECT SET UP?
It may be difficult to receive support from teachers and the school administration in integrating a new curriculum and building systems at school. Additionally, there may be financial obstacles in setting up the systems.
RESOURCES BY MELINDA
– What is a Water Footprint? Blog Post
[/vc_column_text][/vc_column][/vc_row]