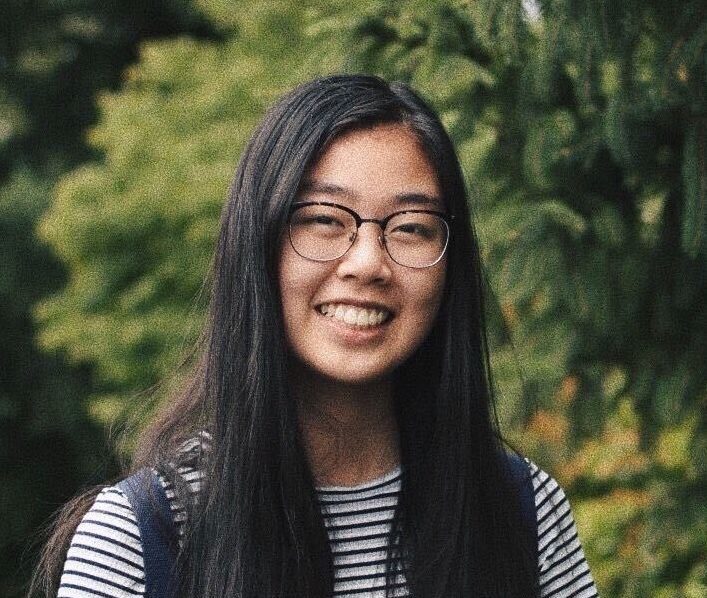 20 Jul

2019 Ambassador: Amy Lin

Amy Lin

Newport High School

Bellevue, WA

FUTURE CAREER GOALS

I plan on pursuing a medical career as a physician because I am both interested in maintaining the health of the community and exploring sciences such as biology and chemistry.

DESCRIPTION OF SCHOOL/WHERE PROJECT WILL BE IMPLEMENTED

Newport High School is a public secondary school with about 1800 students. Located in the suburbs of Bellevue, it is well-known for its academic excellence and rigor.  Newport boasts high graduation rates and exam pass rates as well as a diverse spectrum of educational opportunities: it has over 27 AP courses, certification in CISCO networking, Culinary Arts, Teaching Academy, and over 60 student clubs or activities.

WHAT ORIGINALLY MADE YOU INTERESTED IN THIS PROJECT?

I discovered this opportunity when I was researching biology-related summer internships. Upon reading about aquaponics, I was fascinated by the efficiency and design of the system and wanted to learn more. Further, with the food insecurity crisis at hand, sustainable agriculture is an essential method to attenuate world hunger, which makes these environmentalist efforts so important to me. Personally, I felt this project could help me make a lasting beneficial impact on the community and also inspire others to do the same.

WHY DO YOU WANT TO BRING THIS PROJECT INTO YOUR COMMUNITY?

Especially in the suburbs of Bellevue, I feel like environmental issues are often dismissed simply because they do not severely impact our individual lives each day. Considering this, I believe Project Feed is a great way to educate and remind the community about the crisis happening around us. The biological and chemical aspects of aquaponic systems also appear attractive for students to explore, which makes these projects easy to implement in schools. In these facilities, the influence of environmentalist efforts will be more widespread and therefore will help inform students who are unfamiliar with the concept. Setting up aquaponic systems is just the first step to establishing a cleaner world; with such developments in sustainable agriculture, we can conserve local energy and resources, thereby reducing the harm we bring to this planet and to each other.

WHAT CURRENT CLUBS ARE AVAILABLE? WHAT TEACHERS COULD INTEGRATE THIS PROJECT?

Newport offers a variety of STEM-based clubs and classes which could integrate this project. Examples of such classes include AP Environmental Science, AP Biology, AP Chemistry, Biotechnology, and Marine Science. Newport's HOSA (Health Occupations Students of America) chapter, Eco Club, ACS Chemistry Club, Ocean Science Club, and Robotics club are potential stakeholders or collaborators as well. As secretary of Newport HOSA and club editor of ACS Chemistry Club, I can personally help bring attention to aquaponic systems in these specific clubs.

WHAT IS YOUR PLAN/OBJECTIVE?

I plan to work with other Project Feed 1010 Ambassadors to set up an aquaponic system at Newport High School. Especially in the STEM-based clubs and classes provided, students are likely to be attracted to exploring aquaponic systems. Being said, I hope to reinstate an aquaponic system into Newport's Eco Club, as had existed years prior from previous ambassadors' works. Maintenance and data collection will be run by both Project Feed Ambassadors and the club members themselves. After the aquaponic system has been established, I hope to organize monthly open community "talks" in local libraries where members of Newport's Eco Club and Project Feed Ambassadors can introduce the idea of aquaponic systems to the public. Near the end of the school year, I will potentially also try to integrate presentations on aquaponics to Newport science-related classes to inform students.

September – November: Fundraising and establishing a system in Newport's Eco Club

November – May: Touring community libraries to inform the public about aquaponics

June: Potential "guest speaker" presentations on aquaponics in the classroom

WHAT CHALLENGES WILL YOU FACE?

A significant obstacle in my plan is acquiring the necessary components to establish these aquaponic systems at school due to a lack of monetary resources. To solve this problem, I plan on fundraising through other Eco-Club activities, such as a succulent sale. Perhaps the largest challenge I will face is balancing all my academics and other extracurriculars with this project in my upcoming junior year.