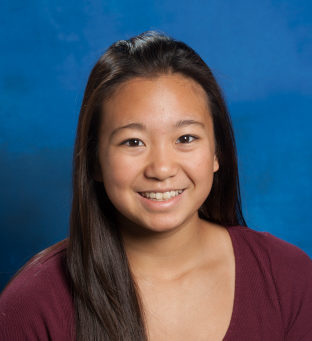 23 Jan

2019 Ambassador: Rachel Jin

Rachel Jin

Bellevue High School

Bellevue, WA

FUTURE CAREER GOALS

I have always been interested in the life sciences.  I aspire to become a physician to help people and cure diseases.  In my upcoming college career, I would like to study biology, specifically in the genome/computational biology field.

DESCRIPTION OF SCHOOL/WHERE PROJECT WILL BE IMPLEMENTED

I will be implementing an aquaponic system at Bellevue High School for Project Feed 1010.  Bellevue High School is a four-year, public secondary school in Bellevue, Washington with around 1600 students. It has rich STEM programs including various AP class, WAIANC classes and college prep programs, such as running start.  Bellevue High School also has a broad range of well-known after school programs, such as HOSA.

WHAT ORIGINALLY MADE YOU INTERESTED IN THIS PROJECT?

When I was searching for a summer internship, I found Project Feed 1010 to be very interesting.  This project immediately brought up questions for me about how aquaponics works, how these systems can save natural resources and ease food shortage in the future, as well as how theoretical science can be applied to this practical system in real life.

WHY DO YOU WANT TO BRING THIS PROJECT INTO YOUR COMMUNITY?

In Washington state, one in seven people rely on the Supplemental Assistance Program — more than half are children. While the government keeps cutting the funding for the supplemental assistance program, more and more people are enduring food insecurity. I want to bring this issue of food insecurity to our school.

The majority of students in this community live in the city.  Not a lot of students are aware of the system of conventional agricultural operation and how the conventional system will cause issues for our natural resources in the future. Thus, I would like to bring awareness to our school by introducing an Aquaponics system. This will show students how the theory of biological science can actually be applied to real world issues. For example, how natural resources can be saved and also be sustainable for the farming industry.  I would like this process to involve students so that they can gain hands on experience in science laboratory work.

WHAT CURRENT CLUBS ARE AVAILABLE? WHAT TEACHERS COULD INTEGRATE THIS PROJECT?

Our school offers various AP science classes (APES, AP Bio, AP Chemistry, etc.) as well as various science clubs (HOSA, Environment Club).  We also have other ambassadors in our schools. I want to collaborate with them to fill the gaps as well as bounce ideas off of them. I also want to work with one of the science teachers to integrate my aquaponic plans into actual class teaching as a lab or a lecture.

WHAT IS YOUR PLAN/OBJECTIVE?

Initially, I plan to build my own aquaponic system at home first. I will keep record anything I modify to the system, document changes, and detect bacteria.  In the meantime I will introduce this system to students via science clubs and bring the awareness of food insecurity. Once I get a handle of the system, I will draw blueprints of this system based on my trial run and figure out the possible integration points for my school's biology lab class.  I will present this blueprint to my science teacher and obtain feedback.

WHAT CHALLENGES DO YOU EXPECT TO ENCOUNTER?

There are several challenges I expect to face with this project:
I will be balancing a very rigorous academic course load and my competitive swimming career and other extracurriculars, and college applications on top of my work for Project Feed 1010.
Funds will need to be raised for extra aquaponic systems when my stipend is expended.
There will need to be a lot of communication with students, teachers, administration, and my community to make my project successful.