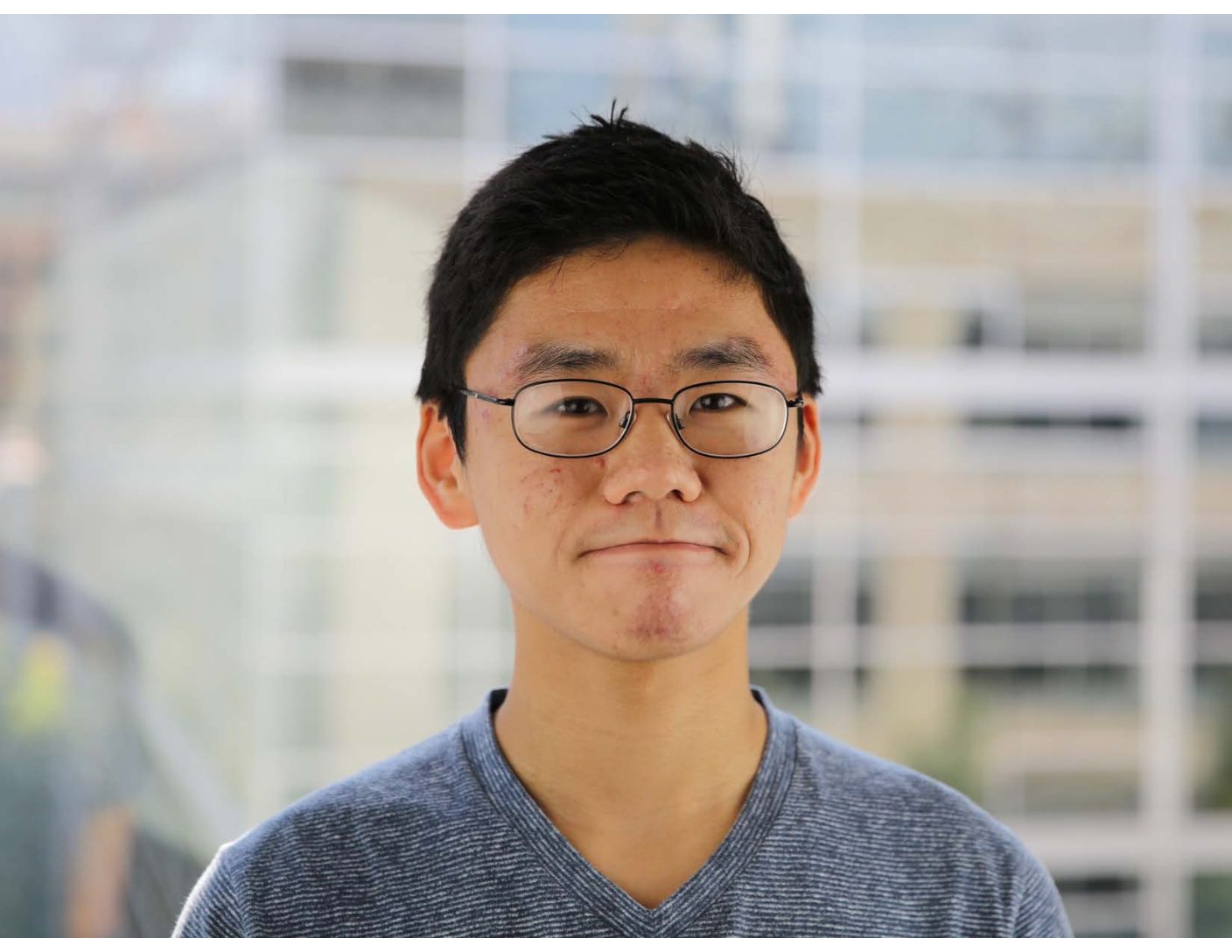 15 Nov

2018 Ambassador: Kent Zeng

Kent Zeng
Newport High School
Bellevue, WA
FUTURE CAREER GOALS
As of right now, one of my goals in life is to tackle climate change. To do that I plan to study chemical engineering in college and work in the renewable energy fields so that humans won't harm each other and our planet through the burning of fossil fuels for energy. Other career goals I might consider (which I could work for simultaneously with my first goal) include studying materials science and making products more eco-friendly and sustainable. I'm also thinking about becoming a professional YouTuber, capturing my process of living a more sustainable life to inspire others.
DESCRIPTION OF SCHOOL
Newport High School is an academically rigorous public secondary school in Bellevue, Washington. Average math, reading, and writing SAT scores at Newport are about 100 points higher than the national average. Newport offers 28 different AP classes and many CTE and WANIC courses such as CISCO Networking Academy, Teaching Academy, and Biotechnology.
WHAT ORIGINALLY MADE YOU INTERESTED IN THIS PROJECT?
Back in my sophomore year in high school one of the first Project Feed 1010 ambassadors, Hyun Song, gave a presentation on aquaponics to the Lake Washington Watershed Internship Program. This sparked my initial interest in what aquaponics was and how it could be used to solve global issues like sustainable agriculture. As Junior year progressed, I learned more about the severity of climate change and how it affects the billions of humans on our planet. I decided to join Project Feed 1010 in order to learn about a solution to climate change and to take action by applying the knowledge acquired from Project Feed 1010 to my community.
WHY DO YOU WANT TO BRING THIS PROJECT TO YOUR SCHOOL/COMMUNITY? WHAT ARE YOUR OBJECTIVES?
I want to bring my project to my school/community in order to educate people on the importance of sustainable agriculture and human produced climate change and how aquaponics can solve these problems. I hope that my project inspires other students/teachers to take action against these global issues. Additionally, I hope my project also broadens the perspective of other students, particularly underclassmen, to consider if a life in STEM is a viable option for them.
WHAT CURRENT CLUBS ARE AVAILABLE? WHAT TEACHERS / COURSES COULD INTEGRATE THIS PROJECT?
Eco Club and Bio Club are both clubs at Newport that can help integrate this project. As Eco Club Secretary I am planning on integrating my project with the goals of Eco Club. The AP Environmental Science teacher is also the advisor for Eco Club and she is an excellent resource for my project. Additionally Newport's DECA club could also help spread awareness about my project and aquaponics systems in general through their marketing/digital outreach skills.
WHAT IS YOUR PLAN?
My plan is to build and manage an aquaponics system with Newport High School's Eco Club. During set up and maintenance of the system, I plan to host community gatherings for Newport students, faculty, and the general public to come learn about what aquaponics is and how it helps solve issues in sustainable agriculture and climate change. Hopefully they leave inspired to further the cause of aquaponics. I also plan on working with different clubs such as Bio Club and DECA to create an interdisciplinary experience that also helps spread awareness of aquaponics and sustainable agriculture. Running alongside the community awareness project I will conduct my own research project with the aquaponics systems built with Eco Club. My research project can also involve the Newport High School community as well. The general timeline of my plan would be as follows:
September-November: Set up aquaponics system in the AP Environmental Science classroom for Eco Club. Formulate research question/plan for the aquaponic systems. Start educating interested people through the community gatherings.
November-June: Continue to maintain aquaponics system and spreading awareness to community. Execute research project.  
May-June: Prepare findings and results of the year for the 2019 PF1010 Ambassador Showcase.
WHAT CHALLENGES DO YOU THINK YOU WILL FACE IN GETTING THIS PROJECT SET UP?
General maintenance of the aquaponics system will be a challenge because I am still new at maintaining these systems. Designing and following through with the research project will be another challenge as I try to stick to the standards of the scientific academia. I have done social sciences research, but this will be my first time conducting my own scientific research. [/vc_column_text][/vc_column][/vc_row]