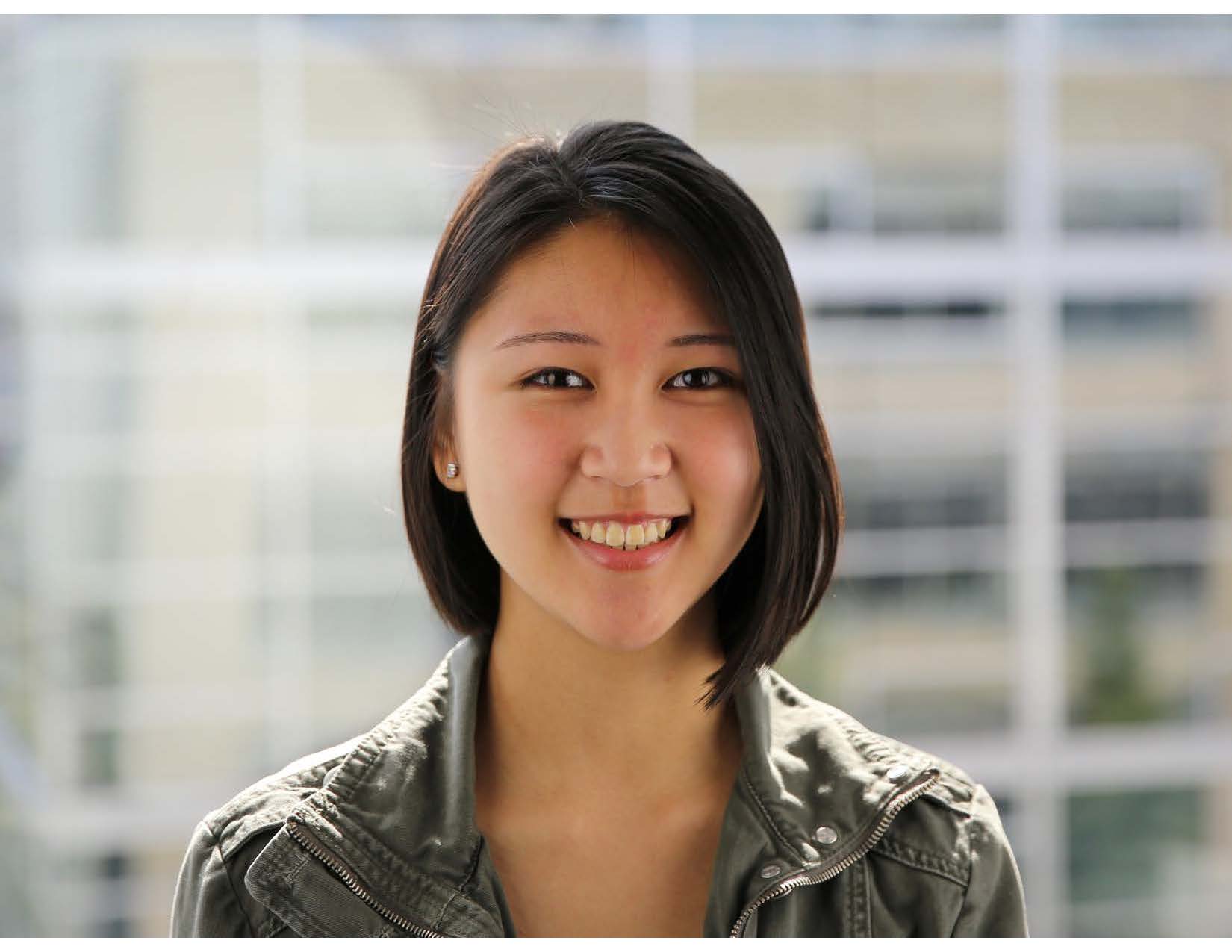 15 Nov

2018 Ambassador: Kayla Tran

Kayla Tran

Renton High School

Renton, WA

Author of Sustainability: It Starts At School

FUTURE CAREER GOALS

I wish to study microbiology and incorporate what I've learned about systems biology in future research opportunities, especially in the global health field.

DESCRIPTION OF SCHOOL/WHERE PROJECT WILL BE IMPLEMENTED

My PF1010 project will be implemented at Renton High School, an IB world school where there is a population of 1370 students. Within those students there is an 89% minority enrollment, and 68% are economically disadvantaged. What these numbers do not tell is that the community at Renton High School is a place where all cultures are celebrated. Aside from available AP courses, IB courses at RHS  push students to meet global standards, and immerse them in international mindedness with education on global issues.

WHAT ORIGINALLY MADE YOU INTERESTED IN THIS PROJECT?

A past ambassador, Wilson Ta, participated in this project and gave me a brief summary of the kind of things he learned and did at PF1010. I was immediately interested because at the time, I had just stepped foot into the subject of environmental science and loved it. This opportunity meant that I would be able to dive deeper into environmental science and get the experience I could not get in class. The idea that I could eventually bring the experience I get from this program back to my community in the form of a project meant I could make a huge difference, so I immediately applied to PF1010.

WHY DO YOU WANT TO BRING THIS PROJECT INTO YOUR COMMUNITY?

The fact that environmental conservation and sustainability practices are not as progressive in Renton as they are in Seattle has been something I've been able to see because of the amount of time I spend in both communities. The importance of sustainable practices are usually unknown and often disvalued among my peers. I witnessed this attitude when nothing was done by school administrators when we went through a year without recycling services. Water bottles are used everywhere, and trash sorting would not be something students would take care in doing either. I think that my integration of PF1010 into my community has the potential to raise awareness towards many aspects of environmental sustainability through education on the topic of water pollution, food security, and sustainable farming.

WHAT CURRENT CLUBS ARE AVAILABLE? WHAT TEACHERS COULD INTEGRATE THIS PROJECT?

Currently, we have a gardening club and a Green Team that would be willing to integrate this project. The advisors of these clubs and our IB environmental science and biology teachers could also integrate this project in their classrooms.

WHAT IS YOUR PLAN?

With the opportunity to incorporate my PF1010 experience into my community, I plan to work with a few of my peers and WA Green Schools to build a rain garden in the courtyard and set up an aquaponic system for my environmental science classroom. The significance of the rain garden will renovate the green space in the courtyard at my school and give students the chance to learn about stormwater runoff. Meanwhile, with the aquaponic system, students will learn about the crises of food security, the consequences of traditional farming, and gain experience on how they can set up their own system at home. The goal of this project is to promote eco-friendly living at school and educate the new and younger generations that with an increasingly larger global population, solutions to food security and stormwater pollution has to start with sustainable practices.

WHAT CHALLENGES DO YOU THINK YOU'LL FACE?

Sharing with others the importance of this project will take a lot of communication skills. This is the most important part of the project because we need students and administrators alike to engage in and understand the educational purpose of this project. Setting up a suitable timeline to ensure that there is time between every step needed for the success of this project will also be difficult, as I am not working alone.  Finally, following through with this timeline and finding balance between this project, college applications, and extracurriculars will definitely be tough too.
RESOURCES BY KAYLA
– Sustainability: It starts at school – Blog Post