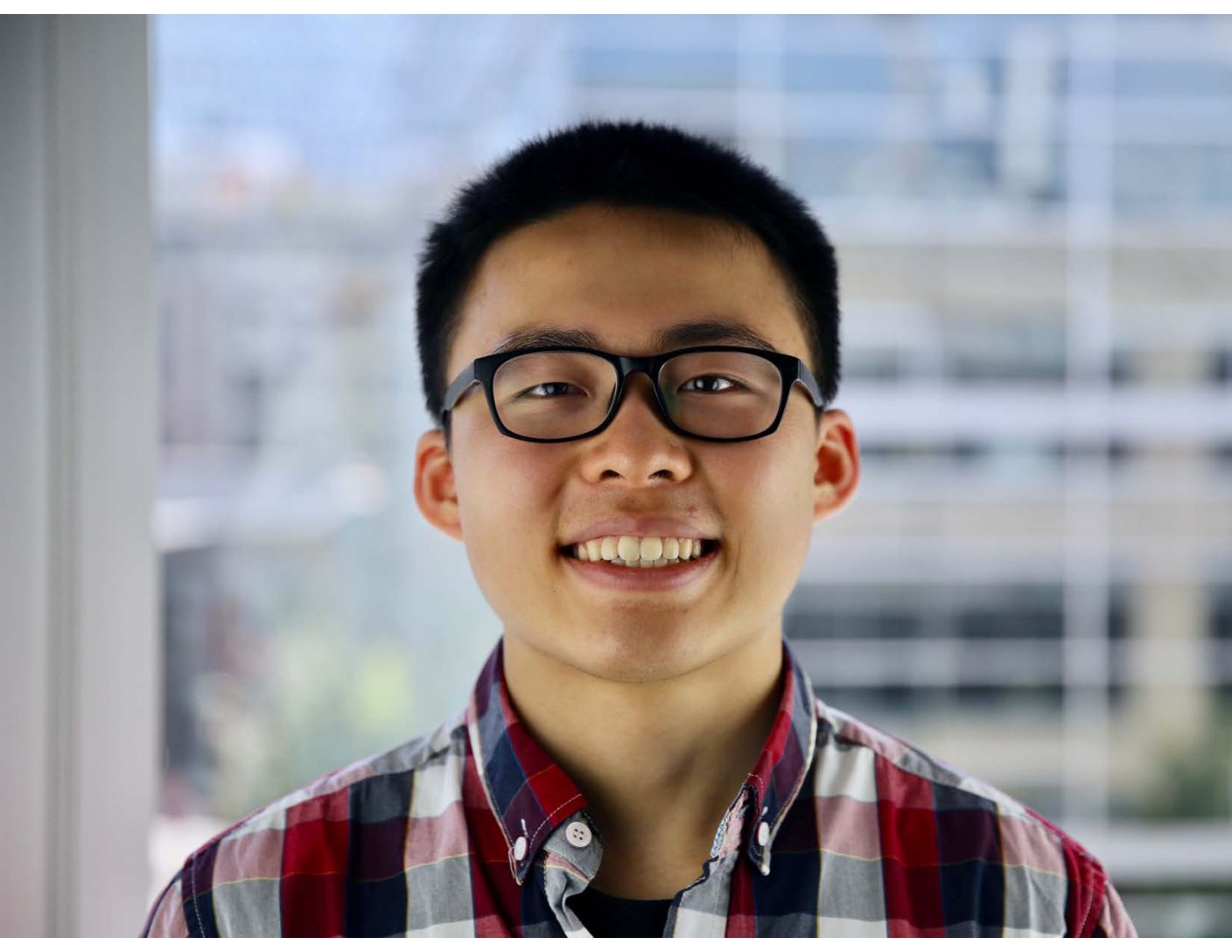 15 Nov

2018 Ambassador: Juntao Zhong

Juntao Zhong
Newport High School
Bellevue, WA
FUTURE CAREER GOALS
I want to be a researcher in molecular biology. Bioinformatics, which connects biology and computer science, would also be a direction of my future study.
DESCRIPTION OF SCHOOL
Newport High School is in Bellevue, WA. It is a public school with approximately 1,800 students and more than 25 APs are offered.
WHAT ORIGINALLY MADE YOU INTERESTED IN THIS PROJECT?
The idea that almost everything is recycled in aquaponic systems attracts me. As we deplete the earth, people around the world demand higher living standards. Since it is unrealistic for people to live in less comfortable conditions, we have to manage our resources in a smarter way to ensure sustainability. Aquaponic systems, at least under current understanding, helps us to achieve this goal. It produces fish and fruits with better quality (all organic and grown in optimal environments), reduces the usage of water and eliminates waste water runoff.
WHY DO YOU WANT TO BRING THIS PROJECT TO YOUR SCHOOL/COMMUNITY? WHAT ARE YOUR OBJECTIVES?
I will help Kent & Rachel (both are Newport Project Feed 1010 Ambassadors) set up their aquaponic system in Eco-Club. As the president of our school Biology Club, I won't set up physical tanks in Biology Club, but I will integrate in depth activities on the biological mechanisms of the nitrogen cycle, such as the roles of nitrobacter and nitrosomonas, and their converting mechanisms.
WHAT CURRENT CLUBS ARE AVAILABLE? WHAT TEACHERS / COURSES COULD INTEGRATE THIS PROJECT?
Eco-Club, Biology Club and Science Club
WHAT IS YOUR PLAN?
Besides promoting Project Feed 1010 at school, I wish to bring our water testing procedure with test strips, which includes tests on water hardness and different nitrogen compounds, into the LWWIP (Lake Washington Watershed Internship Program). I will confirm the accessibility of this idea with my program coordinators. Then, I will look for the funding to buy materials we need. Next, I will develop a protocol for such testings. Lastly, my fellow interns and I will perform nitrogen and water-hardness tests on our local stream (Coal Creek), so that we will have insight into the health of our stream.
In conclusion, we will be able to answer these questions:
How do nitrogen levels (nitrite, nitrate and ammonia) fluctuate throughout the year?
How do the seasonal booms of plants and animals affect nitrogen?
Would water become hard as sewage is introduced into the water course? We have a smellable sewage in between different testing sites.
How does the springtime flood affect the organic and inorganic composition of the water?
WHAT CHALLENGES DO YOU THINK YOU WILL FACE IN GETTING THIS PROJECT SET UP?
First would be the funding for materials: I hope that I can get a direct grant from my program coordinators, but if not, I will consider using educational crowdfunding or community fundraisers. Teaching my peers can also be a challenge, although I hope curriculums with more hands-on experiments will be more attractive to teenagers. Lastly, I will be a senior next year under the stress of college applications and AP classes, so I may have trouble sparing time for projects that I committed to. To solve this, I will manage my time more wisely and plan things in advance.
RESOURCES BY JUNTAO
– Blog Post
[/vc_column_text][/vc_column][/vc_row]