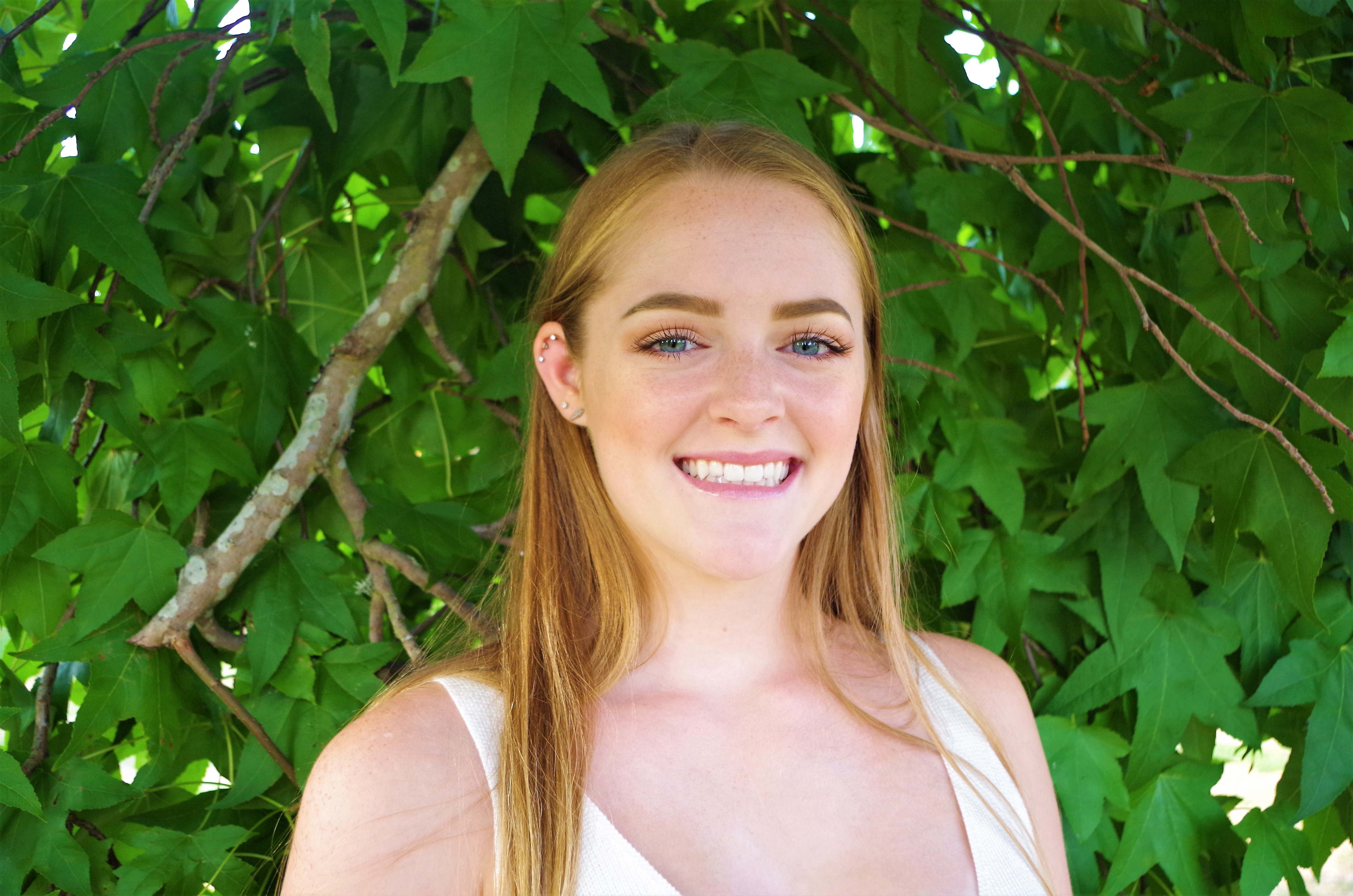 24 Sep

2017 Ambassador: Tabetha Clark

Tabetha Clark
Edmonds Woodway High School
Edmonds, WA
FUTURE CAREER GOALS
Cosmetic or Plastic Surgeon
DESCRIPTION OF YOUR SCHOOL/ORGANIZATION
This project will be integrated at Edmonds Woodway High School in the form of a club. Edmonds Woodway is located in Edmonds and was established in 1990. It is ranked as the #318 high school in America by Newsweek Magazine and has a large student body, consisting of 1,800 students. EWHS has many challenging academic programs such as IB (International Baccalaureate) and AP (Advanced Placement). These two programs teach already hard working and talented students to become even more talented, hardworking, and determined. It pushes students academically to become overly prepared for their college experience. This school genuinely cares about the futures of every student and offers many different classes, clubs, sports, and activities.
The mascot at EWHS is a warrior and their motto is "there are two kinds of people in this world: Warriors and those who wish they were!"
WHAT ORIGINALLY MADE YOU INTERESTED IN THIS PROJECT?
When I was browsing Institute for Systems Biology's website I came across the Project Feed 1010 page. What originally interested me in this project was how the Ambassadors were immensely devoted to innovating  agriculture to improve the future. I wanted to be involved in improving the future of sustainable agriculture, especially because it involves biology, which is something I love. Therefore, by having an aquaponics system at Edmonds Woodway, I will be able to hopefully pass on the inspiration and knowledge about aquaponics and how it benefits and improves the future of sustainable food production.
WHY DO YOU WANT TO BRING THIS PROJECT TO YOUR SCHOOL/COMMUNITY CENTER/ORGANIZATION? WHAT ARE YOUR OBJECTIVES?
I want to incorporate this project into my school because I believe that aquaponics is more efficient than traditional agriculture economically and environmentally. I wanted to share this with my peers because I care immensely about our environment and I know that a lot of other students do as well. Students are always taught that water should be used resourcefully and that is exactly what aquaponics does. Also, traditional agricultural farming harms the environment largely, with a lot of aspects such as truck transportation, while aquaponics is local, benefitting the environment. Adding on, aquaponics saves more money in the long run, therefore, it is overall more beneficial to our society. This is why I want to teach young students about aquaponics because they are our next generation of people entering the workforce and they can further spread awareness of aquaponics to produce a better future.   
WHAT IS YOUR PLAN?
Plan: Start an aquaponics system club at Edmonds Woodway High School.
Steps:
-Advertise my club to make people interested and want to join.
-Find an advisor that would support my club (likely a Biology instructor).
-Register as a club
-Set up aquaponics system
-Establish meetings and teach the students all about aquaponics and how to manage the systems. Also have the students do some type of activity or challenge related to aquaponics.
-At the end of the year I would present results of the aquaponics system in front of classes or in front of a guest for the club.
Objectives:
-The creation of a system that multiple students would work on and maintain together
-Informs students about an interesting biological concept: aquaponics
-Students are being informed about the improvements and benefits that aquaponics provides to the environment and society.
Plan with the club: I plan on holding monthly meetings to inform and guide Edmonds Woodway High School students (in the club) about aquaponics, how the system works, why the system works, why it is important, how it is better than traditional agricultural farming, and how to spread the use of aquaponics. The benefit to this organization is that the students will be enlightened with all of the new information about aquaponics and how to start their own system,hopefully inspiring them create their own aquaponics tank. I also plan on having students incorporated in taking care of the fish, tank, testing, and recording data to analyze and make improvements.
WHAT CHALLENGES DO YOU THINK YOU WILL FACE IN GETTING THIS SET UP?
-Finding an advisor for the club may be difficult, for teachers are usually always busy.
-Finding a large group of students that would be interested in the club, for students do not have a lot of time because of other activities.
-Organizing the club to find the right dates that everyone can get together on.
RESOURCES BY TABETHA