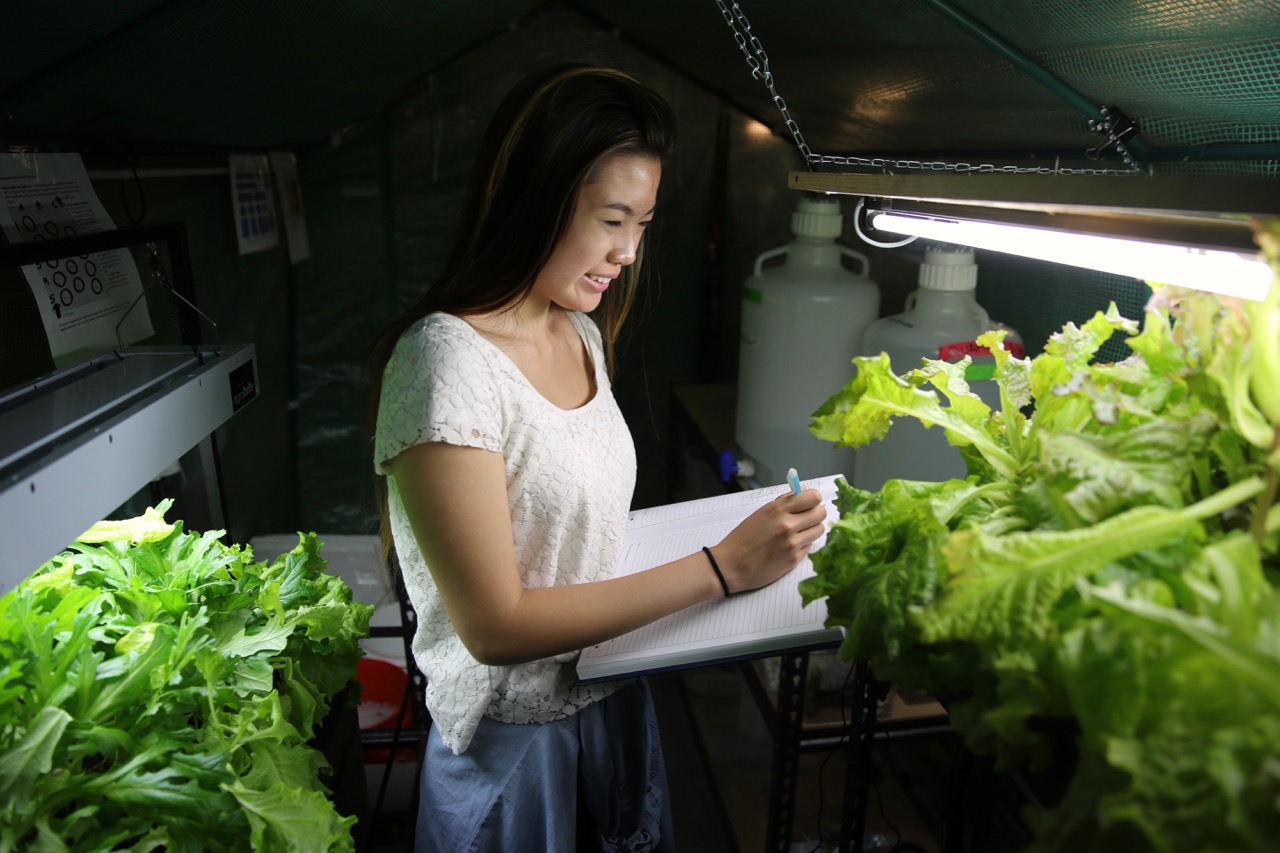 01 Sep

2017 Ambassador: Monica Ha

Monica Ha

Franklin High School

Seattle, WA
FUTURE CAREER GOALS
I am looking to pursue a career in the biomedical field. I hope to become a biomedical scientist and study diseases in order to mitigate global health issues.
DESCRIPTION OF SCHOOL
Franklin High School is a public high school located in the south Seattle suburb of Mount Baker. Its student body consists of 1600 students. Franklin High School offers a wide variety of advanced classes for students to challenge themselves academically. There are many AP course options, including AP science classes.
 WHAT ORIGINALLY MADE YOU INTERESTED IN THIS PROJECT?
I became interested in Project Feed 1010 because I wanted to be part of a scientific research project that would contribute and give back to our community. The project was also interesting to me because I wanted to learn more about sustainable agriculture and how the practice could be applied to the real world.
WHY DO YOU WANT TO BRING THIS PROJECT TO YOUR SCHOOL/COMMUNITY CENTER/ORGANIZATION? WHAT ARE YOUR OBJECTIVES?
Thousands of people visit the Pacific Science Center every week and I want to introduce aquaponics to others so more people can be aware of the sustainability of aquaponics over other techniques of agricultural farming. I also want others to understand how valuable a role aquaponics could potentially play in their future communities as well.
WHAT CURRENT CLUBS ARE AVAILABLE? WHAT TEACHERS/COURSES COULD INTEGRATE THIS PROJECT? WHEN IS THE DEADLINE TO START A NEW CLUB, ETC?
The science teachers at my high school could integrate aquaponics into their curriculum. The biology teacher could use aquaponics as an example for teaching concepts to their class. Our school has a National Honors Society club and its members volunteer by visiting our school's greenhouse to take care of the plants. There is also a gardening club that could adopt an aquaponic system.
WHAT IS YOUR PLAN?
I will create pocket sciences, or handheld teaching props, at the Pacific Science Center and interpret aquaponics and food security to guests. I will also teach my fellow co-workers and supervisors at the Pacific Science Center about the pocket sciences so that they will be able to educate guests at the science center too. I will set up a small model of an aquaponic system and food security pocket science with the help of my supervisors at PSC and Project Feed 1010 supervisor. Hundreds of guests visit PSC everyday so a pocket science will be helpful in teaching more people about the concepts of aquaponics and food security.
WHAT CHALLENGES DO YOU THINK YOU WILL FACE IN GETTING THIS SET UP?
Creating a model of a handheld aquaponic systems

Teaching other workers at the Science Center on how to interpret aquaponics and food security to guests

Creating pocket sciences that are easy to explain, especially to kids

Getting materials for the pocket sciences