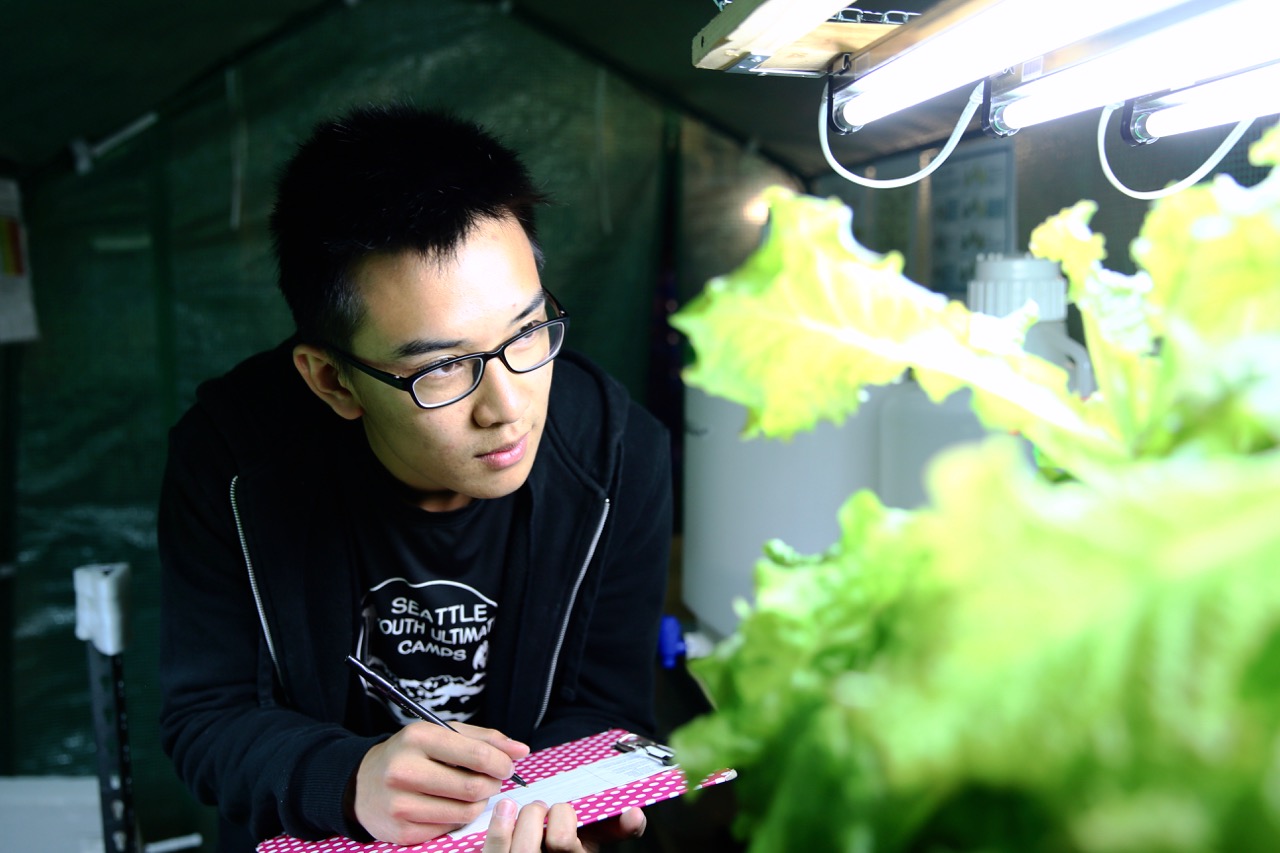 01 Sep

2017 Ambassador: Kenny Tong

Kenny Tong
Cleveland STEM High School
Seattle, WA
FUTURE CAREER GOALS
Pharmacology, Epidemiology
DESCRIPTION OF SCHOOL
Cleveland STEM High School is a public school located in south Seattle with approximately 900 students. STEM schools such as Cleveland put a big emphasis on science, technology, engineering, and math. Cleveland offers a variety of AP  courses and exclusive science and engineering classes.
WHAT ORIGINALLY MADE YOU INTERESTED IN THIS PROJECT?
I was originally interested in this project because environmental science was not something I was familiar with and I wanted to learn more. Also, sustainable agriculture can help us create ways of addressing the major problems in the future.
WHY DO YOU WANT TO BRING THIS PROJECT TO YOUR SCHOOL/COMMUNITY CENTER/ORGANIZATION?
I want to spread my knowledge to my community so that they are also aware of the problem and are able to contribute to the solution as well. I also want this system to be the future of agriculture because of its benefits.
WHAT CURRENT CLUBS ARE AVAILABLE? WHAT TEACHERS/COURSES COULD INTEGRATE THIS PROJECT?
Possible teachers: AP  Environmental Science teachers, AP  Biology teachers
Current Clubs available: Green Team
WHAT IS YOUR PLAN?
The other Cleveland ambassador and I will contact both the Green Team and the AP  science teachers and discuss with them our project proposal and integration plans . After approval, we will then proceed to build an aquaponic system in the greenhouse at Cleveland. Once the systems are built, we plan to have the class and/or club help with the aquaponic maintenance. As an incentive to help with the aquaponics, teachers can hand out service hours or give students extra credit.
WHAT CHALLENGES DO YOU THINK YOU WILL FACE IN GETTING THIS SET UP?
Project Approval

Construction of aquaponic system

Funding