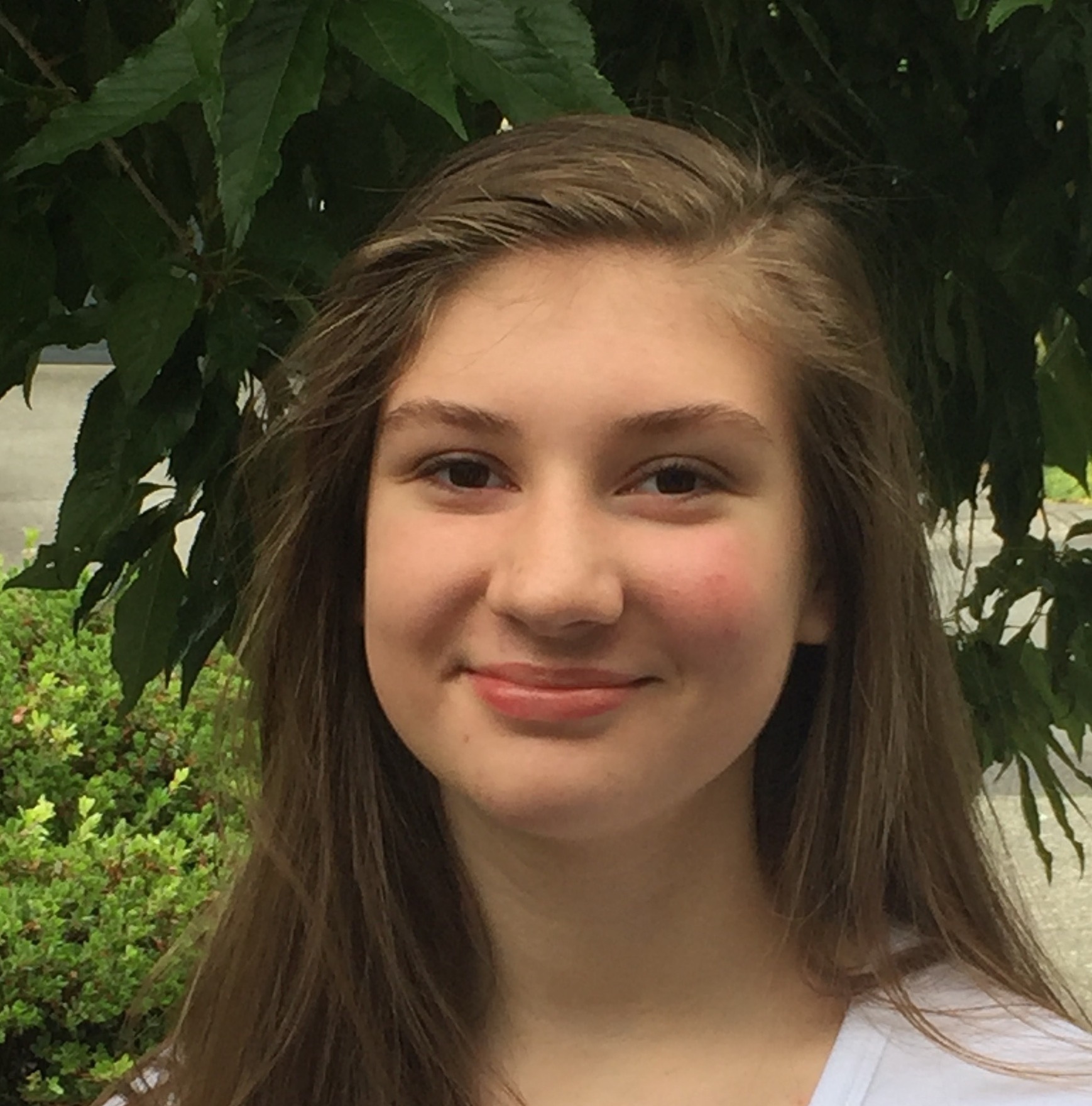 01 Sep

2017 Ambassador: Claire Lindstadt

Claire Lindstadt
Newport High School
Bellevue, WA
FUTURE CAREER GOALS
I am currently deciding between aerospace and earth sciences for my undergraduate degree, with the intention to advance either one into graduate school. Project Feed 1010 is my way of testing my interest in the earth sciences by engaging with some of the most pressing environmental challenges of our time.
DESCRIPTION OF YOUR SCHOOL/ORGANIZATION
Newport is an academically rigorous school with many AP classes and a high AP participation rate. The student body is about 1700, with a widespread generalized interest in the STEM fields. It is this interest that we plan to capitalize off of in order to attract members for our club. I am confident that the real-world gravity of this project will make it a compelling choice for ambitious students when seen alongside the other project-based STEM clubs.
WHAT ORIGINALLY MADE YOU INTERESTED IN THIS PROJECT?
I was first introduced to the Institute of Systems Biology by my biotechnology teacher. Project Feed 1010 is unique in offering significant self-conducted research to students before they graduate high school, which attracted me. I hope to bring this acquired skillset to the communities I become a part of in the future, including but not limited to a university setting.
WHY DO YOU WANT TO BRING THIS PROJECT TO YOUR SCHOOL/COMMUNITY?
I believe that, once established, aquaponics could become a lasting installment at Newport. While there are many outlets for hard mathematics, physics, and computer science at Newport, it seems to me that the agricultural-biological sciences are an underserved area, making this an exciting and welcome addition.
WHAT IS YOUR PLAN?
-In collaboration with the other Project Feed 1010 ambassadors at Newport, I will create an after school club with the primary purpose of maintaining an aquaponic system in the classroom of the AP Environmental Science teacher.
-We will collect leftover materials from last year's ambassador at  Newport, including the tank, tubing, and other mechanical aspects.
-We will confirm with the AP Environmental Science teacher about schedules for club meetings, room use, etc.
-We will build a base membership of students, teach them what we have learned about aquaponics, and then make a plan to build and maintain the system through division of labor and responsibility.
-We will organize methods of outreach to educate the student body at large about the potential for aquaponics in solving world hunger.
WHAT CHALLENGES DO YOU THINK YOU WILL FACE IN GETTING THIS SET UP?
-Adapting the system materials leftover from last year to our vision this year
-Working cohesively as a group to maintain and grow our aquaponic system
-Protecting the system and its living elements from accidents in the classroom, careless students, and unplanned breaks in access.