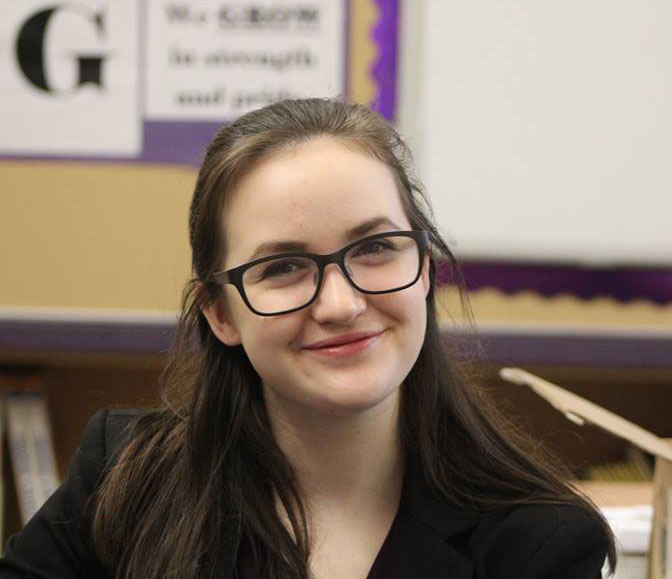 01 Sep

2017 Ambassador: Alex Haworth

Alex Haworth
Inglemoor High School
Kenmore, WA
FUTURE CAREER GOALS
In an effort to combine my interests in both biology and international relations, I'd like to pursue a career in public health. Both the political and biological sides of this topic are multifaceted and fascinating, and following this career path wouldn't force me to choose between two subjects that I'm interested in. It's also an area that I see as extremely important, because access to basic health necessities varies greatly depending on the location and economic status of different parts of the world. Health is the key to survival, and I want to work in a field that allows me to increase access to health technologies around the world.
DESCRIPTION OF SCHOOL
Inglemoor High School is located in Kenmore, Wash. and will have approximately 1,800 students in the upcoming school year. In its first year as a four-year school, Inglemoor will host many more students than it has in the past. The school is a largely open  campus with several separate buildings and many areas where trees and other, smaller plants grow. Inglemoor offers regular, IB, and AP classes, with biology classes at each level.
WHAT ORIGINALLY MADE YOU INTERESTED IN THIS PROJECT?
I'm an active member of Model United Nations at my school, and through my subsequent research about a variety of important international issues, my attention was drawn to the high percentage of the world that is undernourished. Doing MUN made me more aware of the absurdly large difference in opportunity between people born into privilege as opposed to those born into poverty — but more importantly, it taught me how to explore ways of closing that gap. Seeing the focus on sustainability that PF1010 offers, I was immediately drawn to the potential of aquaponics systems to aid in the reduction of undernourishment. By creating sustainable, affordable agriculture, aquaponics can improve the lives of many through research projects such as PF1010.
WHY DO YOU WANT TO BRING THIS PROJECT TO YOUR SCHOOL/COMMUNITY? WHAT ARE YOUR OBJECTIVES?
Education is a huge step in spreading technology, and increasing awareness of an issue is an important way to crowdsource solutions and research. My objective is to spread information about aquaponic systems, the science behind them, and their benefits, and offer hands-on experiences with ecosystems. Sharing the systems approach to thinking and exposing students to a more sustainable way of thinking is another goal, while I'll pursue my own objective of learning more about the variables that impact an aquaponic system as well of methods of making them even more sustainable.
WHAT CURRENT CLUBS ARE AVAILABLE? WHAT TEACHERS / COURSES COULD INTEGRATE THIS PROJECT?
Inglemoor currently has an Earth Corps club which has worked to create sustainability at our school, and to reduce waste. Since I'm already involved with other clubs, outreach through this existing club would be a better option for me than starting my own. There are several biology teachers at my school, and reaching out the the IB biology teachers that I have had and will have in the future is an option that I intend to pursue.
WHAT IS YOUR PLAN?
My plan is to first set up my own aquaponic system, so that I can start collecting data and looking into the design of the system. I'd like to grow plants that would normally be purchased in a store, along with plants for the fish in the system to eat. This will eliminate the input of fish food, and eliminate one of the very few inputs into what is a largely sustainable system. Additionally, I will reduce monthly spending on plants such as lettuce and basil, so that the system will both sustain and pay for itself. I'll also use the system I have as a model to begin building my own system out of inexpensive, sustainable materials. After initially setting up my own, I'll start to reach out to biology teachers at my school so that I can work with them to set up a system at Inglemoor. There, it can be used for data collection and education as students get hands-on experience with ecosystems and sustainability. If possible, I'd also like to talk at my school or help in some capacity with outreach programs to spread awareness about aquaponics and its benefits.
WHAT CHALLENGES DO YOU THINK YOU WILL FACE IN GETTING THIS PROJECT SET UP?
This project involves a lot of materials, and one initial challenge for me will be affording all of these. Especially for sustainable materials, I expect it will also be expensive to attain the materials that I need. Also, I'm not an engineer and expect to face difficulties when I start building my own system. When it comes to putting a system in my school, it may be difficult to get a teacher to agree to the project, especially since the connections I have are with IB teachers who have a very strict curriculum.
RESOURCES BY ALEX