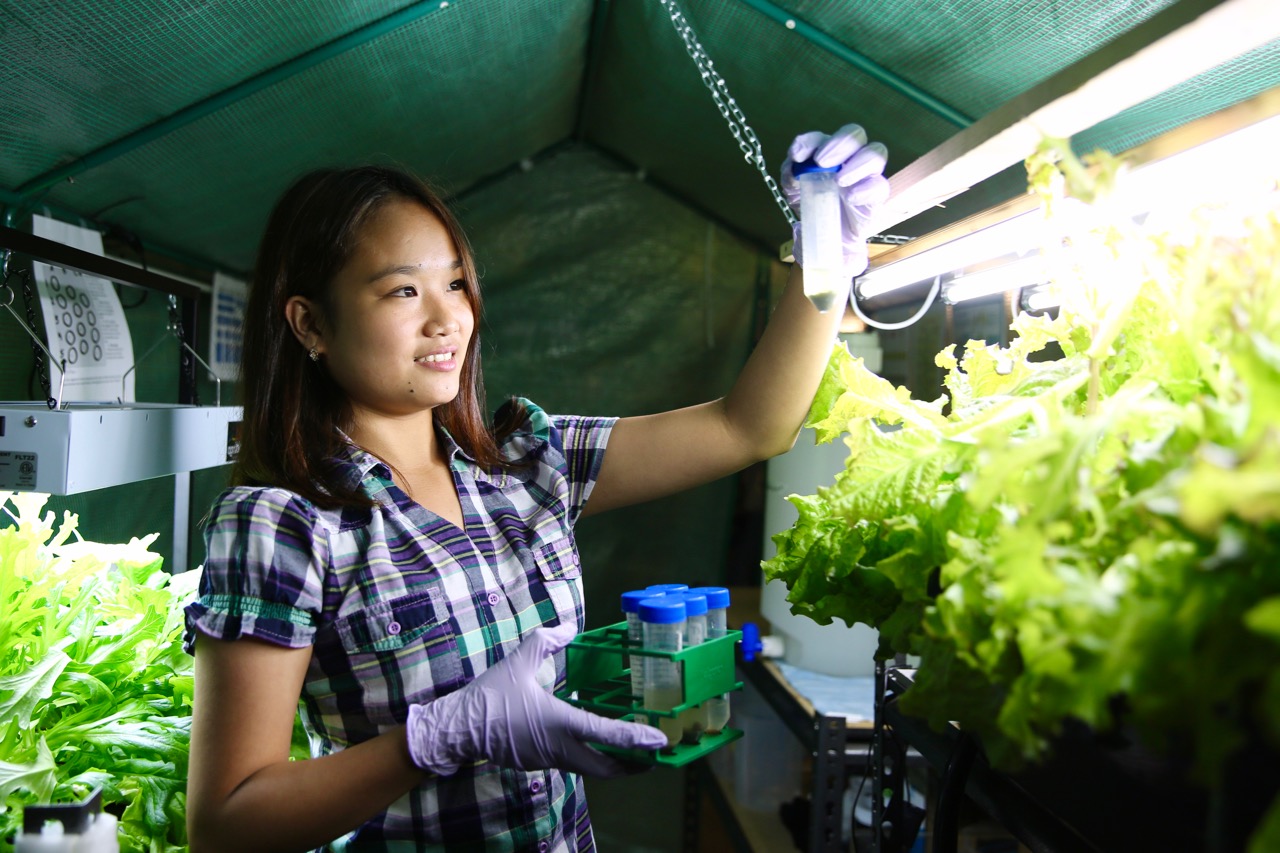 30 Aug

2017 Ambassador: Shienna Carreon

Shienna Carreon

Garfield High School

Seattle, WA
FUTURE CAREER GOALS
Plant ecologist
DESCRIPTION OF YOUR SCHOOL
James A. Garfield High School is a diverse school of about 1,620 students. Which is located in 400 23rd Ave Seattle, WA 98122. It was formerly known as East High and was built in 1923. There are many science classes offered, many of which are related to aquaponics such as AP Environmental Science, AP Biology, etc.
WHAT ORIGINALLY MADE YOU INTERESTED IN THIS PROJECT?
I have always been interested in plants and how they operate. I'm intrigued and curious as to how these studies and experiments are being created and implemented to sustain the natural resources of the community. I believe this is a great opportunity to innovate new ideas and ways that will help my community build more secure natural resources. It reminds me of my lifestyle back home in the Philippines where my family is involved in agricultural businesses like farming and fishing.
WHY DO YOU WANT TO BRING THIS PROJECT TO YOUR SCHOOL/COMMUNITY CENTER/ORGANIZATION? WHAT ARE YOUR OBJECTIVES?
I want to help people all over the world. Knowing that some countries like Haiti, North Korea, and Zambia are experiencing scarcity among their natural resources, it inspires me to learn more about aquaponics and other studies that will contribute and guarantee greater access to nutritious foods for every nation. I'm planning to share what I've learned from previous experiences and this PF1010 internship. One of my mottos in life, "Sharing is caring", explains what my overall goal is. I want to be able to share the knowledge that I have harnessed about the possibilities of creating healthy alternatives to create a more secure and bright future for everyone. I believe that these experiments should be inclusive and that it should be shared with as many people as possible. Such experiments are life changing.
WHAT CURRENT CLUBS ARE AVAILABLE? WHAT TEACHERS/COURSES COULD INTEGRATE THIS PROJECT?
-Earth Corp
-AP Environmental Science
-AP Biology
-Oceanography
-We also have aquaponics, but need to add more resources and materials
WHAT IS YOUR PLAN?
Propose a plan to organization that wants to build aquaponics by presenting. Then, educate students, staff, and teachers about sustainable aquaponics and how it's very significant when it comes to food security. Then, train students, staff, and teachers on how to manage aquaponics. After that, help them build their own aquaponics or how they can integrate it. I will be also asking the person who manage the aquaponics in our school greenhouse, if we can take over or manage it.
WHAT CHALLENGES DO YOU THINK YOU WILL FACE IN GETTING THIS SET UP?
– Troubleshooting problems within the aquaponic system (restarting siphon when water levels are too low/high, protecting the system from external factors, maintaining a healthy water quality so the fish, plants and bacteria can thrive, etc.)
–  Getting enough funding for materials and resources