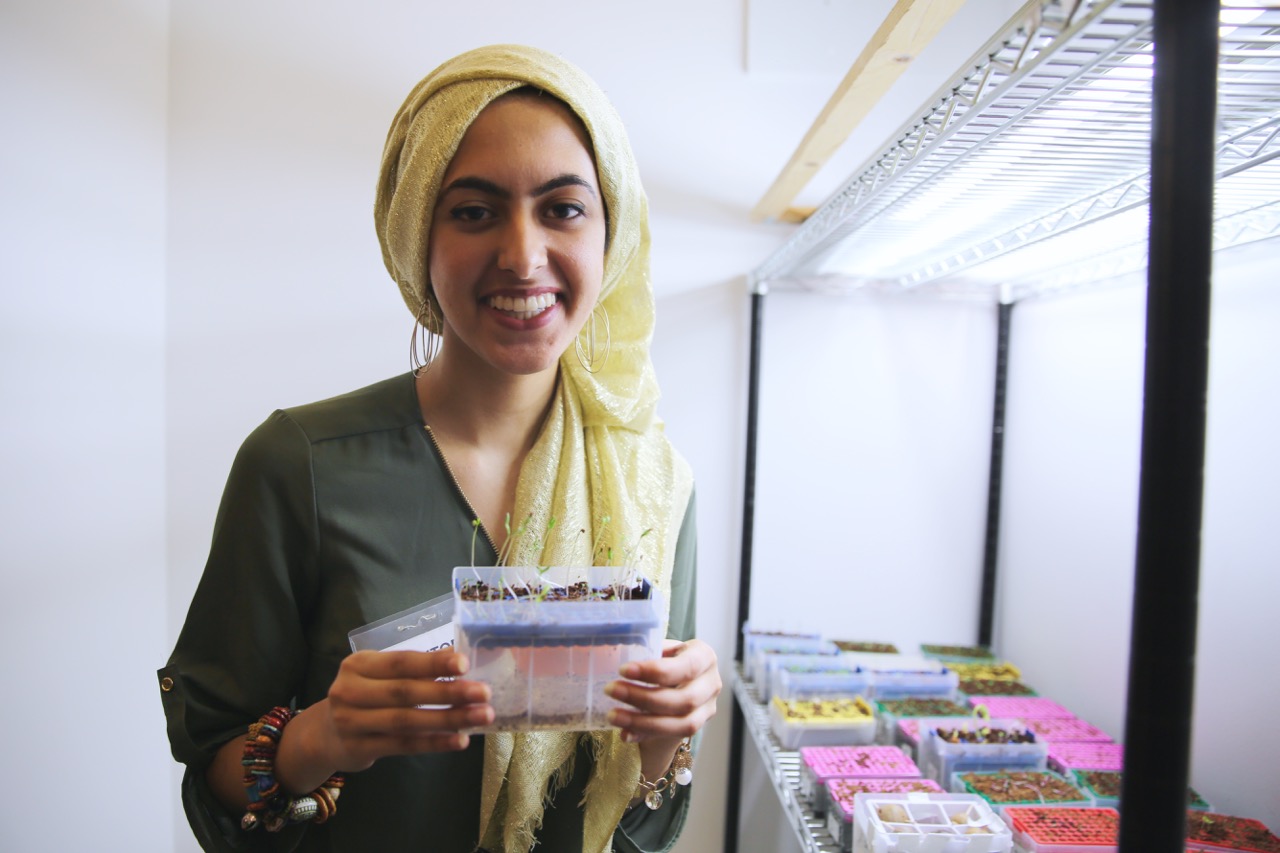 08 Nov

2016 Ambassador: Marium Raza

Marium Raza
Redmond High School
Redmond, WA
Future career goals
In the future, I definitely want to remain in the biology field. I'm interested in pursuing scientific research, maybe in genetics. I also want to double major in anthropology, and try to pursue some aspect of humanities in my later career.
Description of your school/organization
Redmond High School is an award winning and politically-active environmental science program, a state-of-the-art Performing Arts Center, a beautiful "green" campus, and a strong and varied Advanced Placement (AP) program.
What originally made you interested in this project?
I originally became interested in this project when I learned about the vast applications aquaponics can have for the future. Having seen the rapid scale of urbanization and environmental deterioration in my trips to Pakistan, I know that we need new forms of sustainable agriculture. When I learned about project feed 1010, I could tell that this would be the future.
Why do you want to bring this project to your school/community center/organization? What are your objectives?
Redmond High School is already ahead of most public high schools when it comes to environmental sustainability. We have solar panels that generate energy and we even have our own greenhouse. Adding an aquaponics system seems like the best next step.
What current clubs are available? What teachers/courses could integrate this project?
Currently, Redmond High does have an Environmental club and a Culinary Arts class that grows greens in our school's greenhouse. This may be difficult to integrate into a class, because teachers start planning their year months in advance – we might already be too late.  However, National Honor Society might be a good way to get the whole school involved with our project. Working on an aquaponics system that is set up in our own school's greenhouse may work as in school volunteer hours. The AP Biology and AP Environmental class teachers may be willing to help us out.
What is your plan? What does your timeline look like throughout the year?
Honors Society -> After School Clubs -> Integrate into curriculum (AP Bio / APES)
What challenges do you think you will face in getting this set up?
Funding – We already have two tanks and a greenhouse, but other than that, we don't have anything. If we don't get funding, we are going to be in trouble.
Member involvement – Honors Society Members only need 7 in-school hours. Once members have completed those 7 hours, they may just give up and stop working on the aquaponics system.