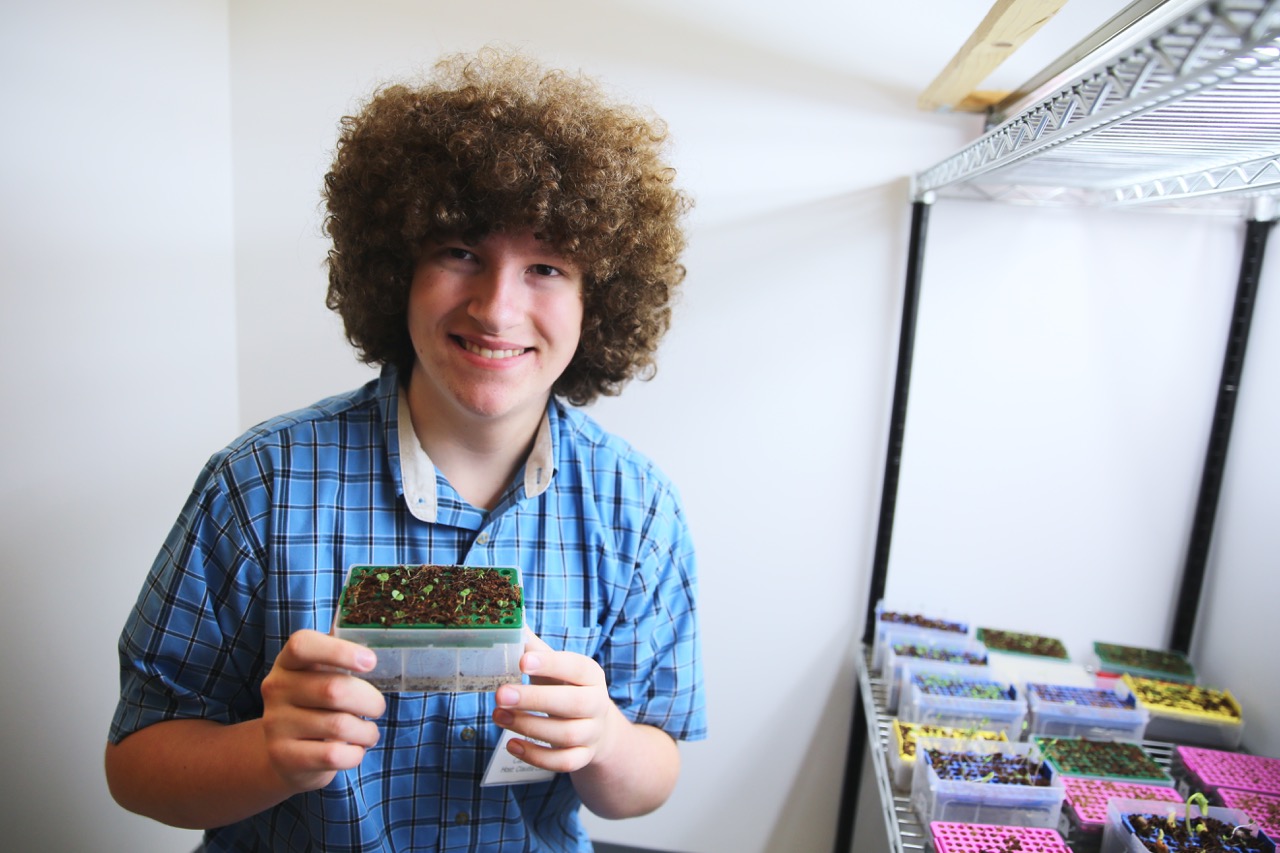 08 Nov

2016 Ambassador: Cable Warren

Cable Warren
Skyline High School
Sammamish, WA
Author of Nitrate: Superfood for Plants
Future career goals
Major and work in the field of Chemistry and or Biochemistry
Description of your school/organization
Skyline has an active biology club as well as both IB Biology and IB Environmental Science courses.
What originally made you interested in this project?
The possibility that I could help to educate others about the amazing potential of aquaponics.
Why do you want to bring this project to your school/community center/organization? What are your objectives?
To educate my fellow students about the benefits of aquaponics and the need for change.
What current clubs are available? What teachers/courses could integrate this project?
We have a thriving Biology club as well as IB Biology and IB Environmental Science courses. The same teacher that teaches IB Biology also advises Biology club and I will have her as a teacher next year.
What is your plan?
This will hopefully be in the back of my IB Biology classroom, where I will be able to check on it almost daily in order to insure that it is healthy. The setup will most likely be a floating raft design with two fish tanks so that the fish and the plants can be separated from each other. I will connect the two tanks with tubes and a pump system. I would like to get the approval of the teacher by the end of september and have the setup complete and functional be the middle of November at the very latest.
What challenges do you think you will face in getting this set up?
I will be in a bind for time as I will also be dealing with homework, extracurricular activities, and college applications.