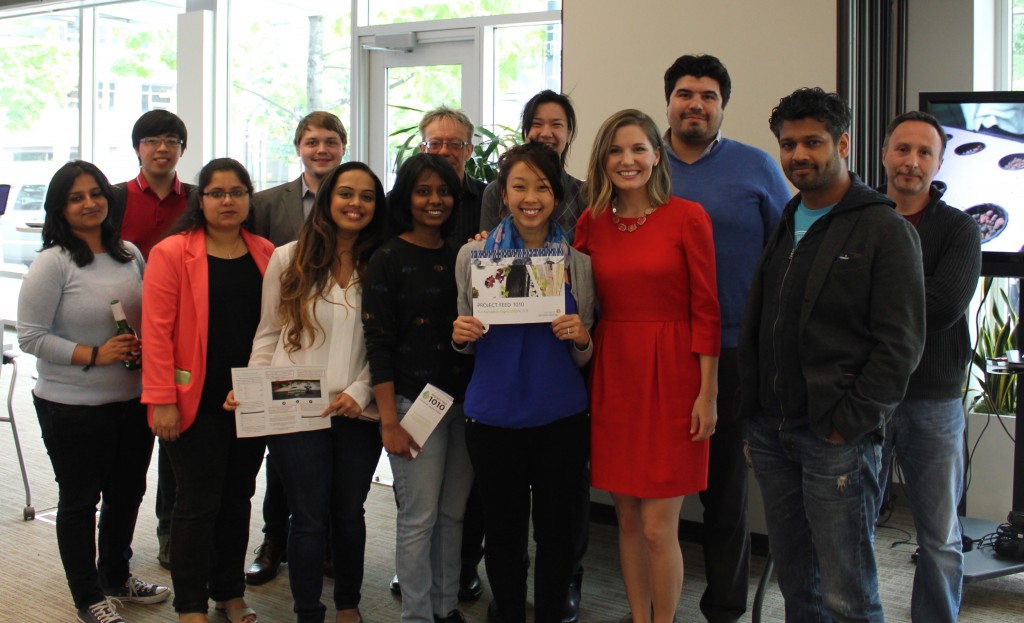 13 Oct

Northeastern and ISB Partnership
Catalyzing a paradigm shift in workforce training and sustainable agriculture: A proof of concept model for student learning and product development
By: Jessica Day, ISB Project Coordinator
---
Research has shown that practicing and implementing the knowledge gained in a traditional classroom setting is crucial to reaching a deeper level of understanding before entering the workforce. Exposing students to real-world learning experiences, where they are challenged to use their skills in a simulated "start-up" setting, ultimately separates students capable of understanding and remembering concepts from those capable of evaluating scenarios and creating a product. In 2016, the Baliga Lab developed a proof of concept model with Northeastern's College of Computer and Information Science to bridge this achievement gap.
Goals of this partnership were two-fold: 1) train students in a real-world issue where they are challenged to utilize all aspects of their educational training to 2) create a useable product for Project Feed 1010, ISB's aquaponic research and education initiative geared towards catalyzing a paradigm shift towards sustainable living and scale up of sustainable agriculture. The demands of a rising population mean serious research and innovation is needed in food production to keep pace, and 19 graduate Advanced Computer Science students from the Boston and Seattle campuses were tasked with building and developing a software system to manage data, socially network, and coordinate research efforts around the world – in just 3 months.
These students worked directly with researchers from Project Feed 1010 throughout the spring semester to ensure their work met deadlines and performed all necessary functions for the client. "The unique thing about this project, is we had users," said Dr. Ian Gorton, Director of Computer Science at Northeastern University-Seattle and Faculty lead behind the course. "Users are great things, they terrify students, because it's not just an assignment. It's people who change their mind all the time." Verena Chung, one of the Northeastern University students stated, "It made me see what it would be like to work in the field as a professional. It wasn't just me sitting at a desk for hours on end coding lines of code, I actually had to work with people, I had to talk to them, I had to explain why I approached tasks one way and not another." Over the course of the semester, Northeastern students and instructors logged 5,460 hours with 58.5 ISB personnel hours and developed an outstanding, useable product all are proud of. "This project gave students the chance to really apply some of the knowledge they have acquired through their studies and build something that's hopefully going to have some real impact," said Dr. Gorton.
As a result of this highly successful proof of concept model, Project Feed 1010 and Northeastern University are investigating additional partnership opportunities to merge student training with meaningful product development. Future products to be developed will be determined based on need in academia, scientific industry, business, and farming.
Northeastern University has written an article about their Boston-Seattle student collaboration on food-security here. Read their other article on the Project Feed 1010 partnership with ISB here.