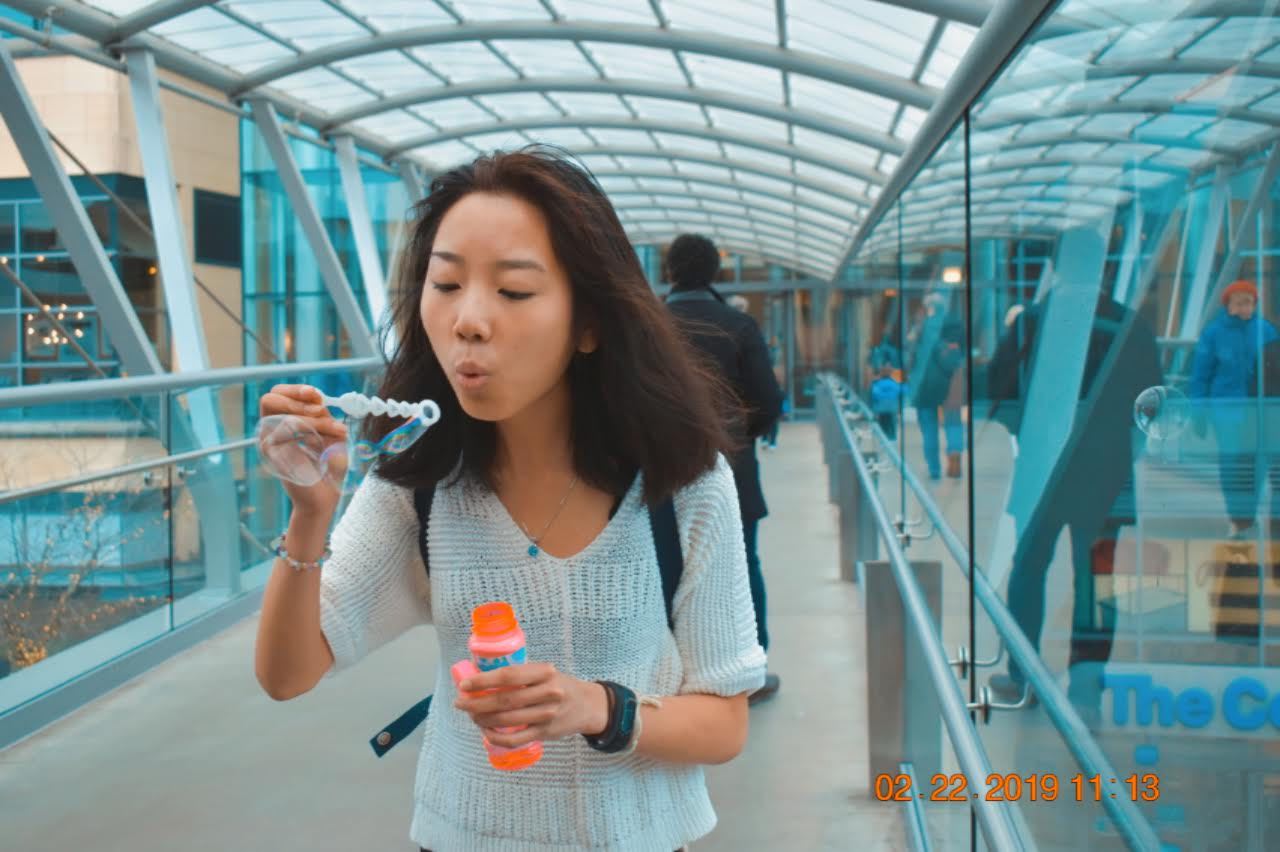 19 Nov

2019 Ambassador: Linda Yan

Linda Yan
Bellevue High School
Bellevue, WA
FUTURE CAREER GOALS
As of the moment I honestly have no idea what my future career path will be…there's just far too many possibilities that I could pursue! I do, however, know that I want to pursue a STEM-related field, likely something engineering or design oriented, as I absolutely love designing, building, and carrying out projects. The only current concrete career goal I have as of now is that I want a job that would enable me to help leave a positive mark on this world.
DESCRIPTION OF SCHOOL/WHERE PROJECT WILL BE IMPLEMENTED
Bellevue High School is a high school in Bellevue, Washington that is attended by approximately 1600 students. In past years it has consistently been ranked as one of the best public and private schools in the US by Newsweek. The school currently offers numerous AP courses as well as CTE and WANIC classes.
WHAT ORIGINALLY MADE YOU INTERESTED IN THIS PROJECT?
I originally found out about Project Feed 1010 through a friend who had participated in it in the past year and had a positive experience. Growing up I had always been interested in living things as well as the human relationships with them. With the increasing commonality of news headlines detailing the global food crisis and natural disasters, I have become more invested than ever in this topic as I want to help build the solution. As this project entails both sustainability and creative problem solving, I thought that it would be absolutely perfect for me.
WHY DO YOU WANT TO BRING THIS PROJECT INTO YOUR COMMUNITY?
Although my school already has successful AP Biology and AP Environmental Science curriculums, it lacks live models of ecosystems and organisms within the classroom. Many students and people of the community are incredibly passive when it comes to the topic of environmental protection. I believe that an interactive physical model would make people more interested in the topic in a broader sense and henceforth heighten their awareness of the severity of the problems that our planet is currently facing.
WHAT CURRENT CLUBS ARE AVAILABLE? WHAT TEACHERS COULD INTEGRATE THIS PROJECT?
Currently, the only explicitly environmentally oriented club that Bellevue High School has is its Earthbound club. I believe that the AP Environmental Science and Biology teachers could potentially help integrate this project in their classrooms.
WHAT IS YOUR PLAN/OBJECTIVE?
My objective is to bring interactive life sciences into the classrooms at my high school. Currently, Bellevue High School does not have a greenhouse, garden, or aquarium. Henceforth, although students are exposed to the topics of the like of nitrogen cycles and symbiosis, many of them do not gain an interest in them as they are not aware of their existence outside of the textbook.
I plan on incorporating aquaponics into the curriculums of the biology, AP biology, and AP Environmental Science classes at my high school. I shall do this by first writing a project proposal for it and obtaining approval and funding from both the Bellevue School District as well as other potential donors. In order to complete this step, I will also need to find at least one life sciences teacher who is willing to invest time and energy into this project. Once that is completed, I will need to garner a group of students who are interested in aquaponics to take care of it through a time slot sign up system.This could probably be accomplished through either the formation of a new club or through the utilization of an existing club. The aquaponics system itself would be constructed through recyclable and reusable materials in order to decrease the cost of initial investment, maximize authenticity and creativity, and to attract people who otherwise would likely not participate in such an undertaking.
WHAT CHALLENGES WILL YOU FACE?
In order to make the project accessible and interactive with the entire community, a lot of communication and organization tasks will have to take place. This means that efficient timelines and communication systems will have to be set up prior to the implementation of this project. Furthermore, generating enough interest to obtain funding for my project may also become a concern. Additionally, as I am a student, I will also be facing the personal challenge of balancing this project in between school, extracurriculars, and friends.