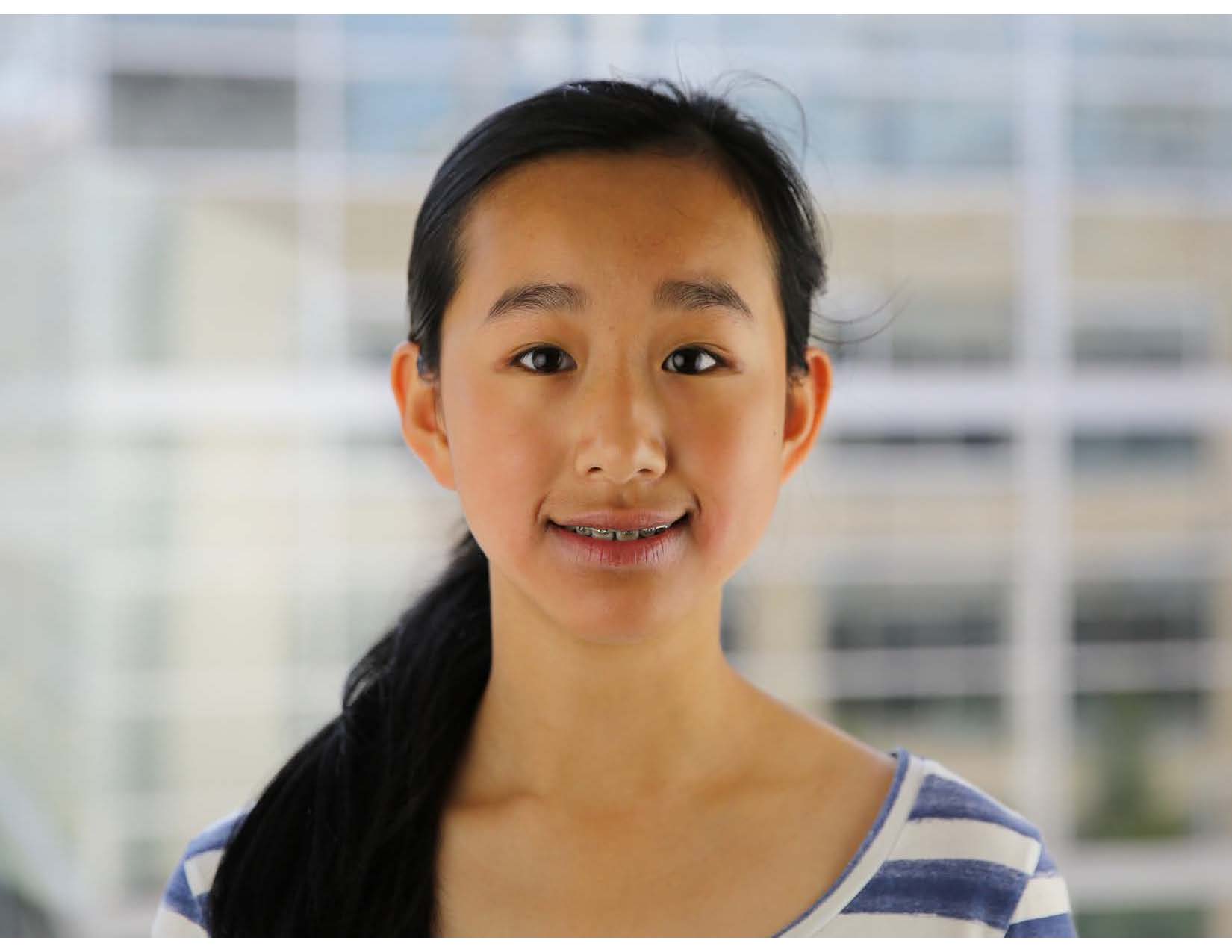 15 Nov

2018 Ambassador: Rachel Hu

Rachel Hu
Newport High School
Bellevue, WA

Author of Saltwater Aquaponics
FUTURE CAREER GOALS
Currently, I am not completely adamant on pursuing one specific career. There are so many interesting jobs out there! But from experiencing the PF1010 short course and learning more about Mars, I am now very interested in serving as an astronaut for a few years. I might major in a science field, like aviation science, materials science, or biology, and after gaining many years of experience apply to an astronaut training program and contribute to research there.
DESCRIPTION OF SCHOOL
Newport High School is a very competitive school, with average test scores way above the national average. The school is located in Bellevue, and has about 1,800 students. It currently offers 28 different AP classes, and many unique CTE and WANIC opportunities such as CISCO, Teaching Academy, and Culinary Arts.
WHAT ORIGINALLY MADE YOU INTERESTED IN THIS PROJECT?
Originally, I heard about this project from my older sister, who was also part of the PF1010 program. At the time, I was self-studying AP Environmental Science, so I was invested in subjects like water conservation and sustainable agriculture. So when I learned about aquaponics and what ambassadors were doing at project feed, I was extremely interested, and hoped that I could contribute in some way to the meaningful research that was occurring there.
WHY DO YOU WANT TO BRING THIS PROJECT TO YOUR SCHOOL/COMMUNITY? WHAT ARE YOUR OBJECTIVES?
I want to bring awareness of the existence and accessibility of aquaponics to everyday citizens, so that they can support the method, and maybe even implement the system in their own lives. Most of the people I have met have never even heard of aquaponics, even though it is such a sustainable form of agriculture. I hope that I can make a lasting contribution on food security by informing more people about this system.
WHAT CURRENT CLUBS ARE AVAILABLE? WHAT TEACHERS / COURSES COULD INTEGRATE THIS PROJECT?
Two other ambassadors at our school are part of Eco Club and Biology Club, so aquaponics could definitely be integrated there. In addition, our school's AP Environmental Science teacher would probably love to help with this project, as it reflects the teachings of the class. However, although I plan to work with other ambassadors to set up aquaponics as Newport High School, I would like to mostly focus on bringing the system to other public areas that are accessible to everyone, not only high school students, such as the Bellevue Botanical Garden, or maybe even the Seattle Aquarium.
WHAT IS YOUR PLAN?
My plan is to build large aquaponics in both the Bellevue Botanical Garden and Seattle Aquarium, which are popular spots for locals and tourists alike. In this way, aquaponics can reach a larger audience. This is my main goal, however there are other things I would like to do, such as helping with integration plans of other ambassadors at Newport, and creating videos teaching others how to easily set up and maintain these systems on a budget.
September/October/November
I would like to start by gathering more research on aquaponics and experience in the subject, so that when I build larger systems later on they will be more foolproof. I also need to try saltwater aquaponics, which would probably be more applicable in an aquarium.
December/January
At this time I would like to publish a few videos on YouTube teaching others how to manage their own aquaponics systems, and why it's a good idea. More importantly, I will also reach out to the botanical garden and Seattle aquarium with very detailed plans and explanations on this project, and hopefully they will accept. If not, I can look into other public areas as well, or improve my integration plans until they work.
February/March
These few months I will start building large aquaponics systems in my community, and hopefully by the end I will have them all set up and ready to display to the public.
April/May/June
Now that most of the work is done, I will focus on maintaining the systems set up already, and see into expanding or promoting them as well. I will also upload more aquaponics videos, or maybe work on any other projects that come up at the time.
Hopefully all goes according to the plan! There are a lot of things that are risky and unclear in my integration plan, but one thing is for sure; I will definitely be needing a lot of advice and assistance from the rest of PF1010 to achieve something like this!
WHAT CHALLENGES DO YOU THINK YOU WILL FACE IN GETTING THIS PROJECT SET UP?
I will need a very large budget to create large-scale aquaponics systems
I definitely can't do this alone; it's a lot of work to maintain aquaponics, and someone will have to check in on the systems every day, so I'll probably have to set up something like a volunteer program.
I'm only a sophomore in high school, and I don't know if I have all the qualifications necessary to start such a project.
There are a lot of regulations and difficulties that come with the Bellevue Botanical Garden and Seattle Aquarium; it's going to be a struggle to even get them to accept my requests and proposals.
My schedule is going to be pretty busy this year, so I will need to balance my time with this project and other activities properly.
RESOURCES BY RACHEL
[/vc_column_text][/vc_column][/vc_row]